Regenerate.
Drawing Series
For Tough Matter.
2018.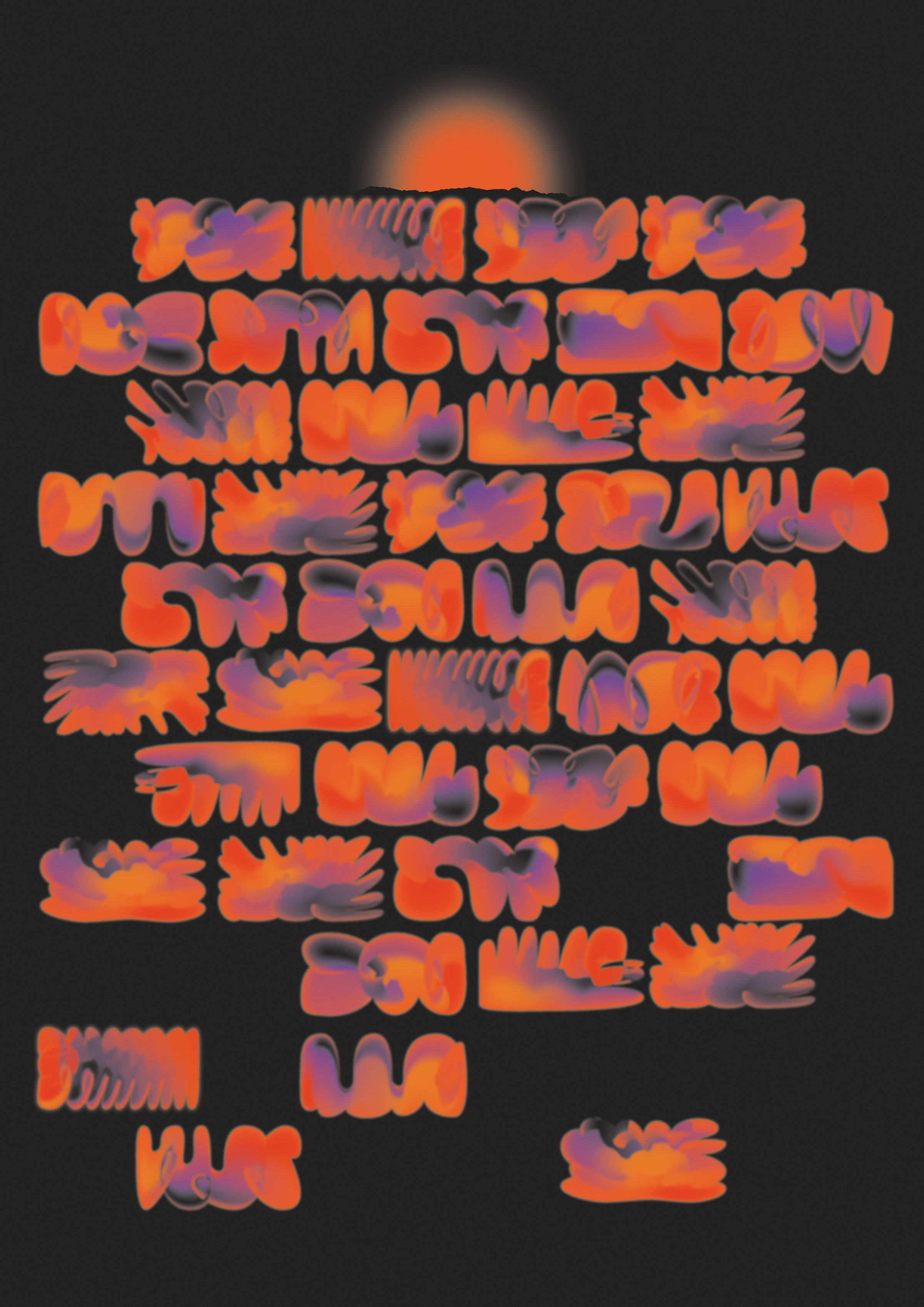 Digital Drawing.
Tough Matter is a platform that facilitates experimentation, collaboration and conversation. These two designs responded to the theme "Regenerate" examining how words change meaning through the ages.
The word cloud comes from the Old English word 'clud' meaning 'rock mass, hill'. The word emerged sometime in the 1300s to describe the visible masses of evaporated water seen in the sky because these masses looked a lot like rock formations.
2018. Accompanying tracklist available
here.